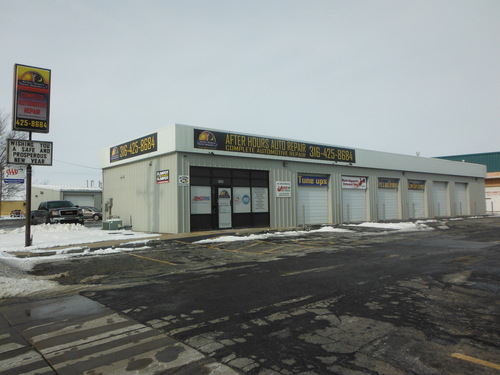 after hours auto repair inc.
Repair Center
Service is the Difference. We Get It!
after hours auto repair inc. is a proud member of the Bumper to Bumper certified service center network. Our 3,500 certified repair facilities stretch throughout the United States and Canada.
We stand behind our work so you can travel in confidence with our Confidence Plus North American Warranty. This is a warranty that covers the parts we will replace and the labor for the repairs. If you have any problems with the work we perform, you can just give us a call and we'll repair or replace it at no charge to you. If you're more than 25 miles from our shop, just call our toll-free number 877-230-0369 for assistance.

We're there for you, anywhere in North America with our Safe Route Roadside assistance program. If you're out of gas, or if the keys are locked in the car, need help with a flat tire, or when you need a jump or a tow – We've got your back! We are just a toll free phone call away – 877-230-0369.

WE PLEDGE TO:
Perform a thorough safety and preventative maintenance inspection and recommend work with an accompanying estimate.
Support the needs of every customer professionally while exercising utmost care for their property.
Employ the highest skilled technicians trained to use industry established repair procedures while working with proven quality parts and supplies.
Provide the customer with warranty information on parts and service, furnish an itemized invoice and address any concerns timely and equitably.
Services Offered
Ask About Our Free 24 Point Inspection
24 Months or 24,000 Mile Part and Labor Warranty
Alignment Service Available
Certified State Inspection Station
Emissions Control Inspection Station
Towing Service Available
We offer lock Out Service
We Employ ASE Certified Technicians
$10 off any Service of $50 or more with Coupon
Complete Auto Service Center
Preventive Maintenance and Tuneups
Computer Diagnostics and Drivability
Heating and Air Conditioner Specialist
Complete Brake Service
Driveline and Suspension Service
We Service Imports
We Sell Tires
We install Exhaust Systems
We Turn Drums and Rotors
We Test Starters, Alternators and Batteries
Machine Shop Services
Paint and Body Supplies
We Make Hydraulic Hoses,
Small Engine Lawn and Garden
Marine Parts
Heavy Duty and Truck Parts
Truck Accessories High Performance
We Stock Ag Parts
Stock AutoBody Master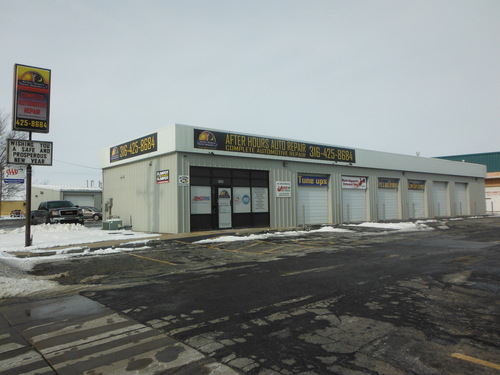 After Hours Auto Repair Inc.